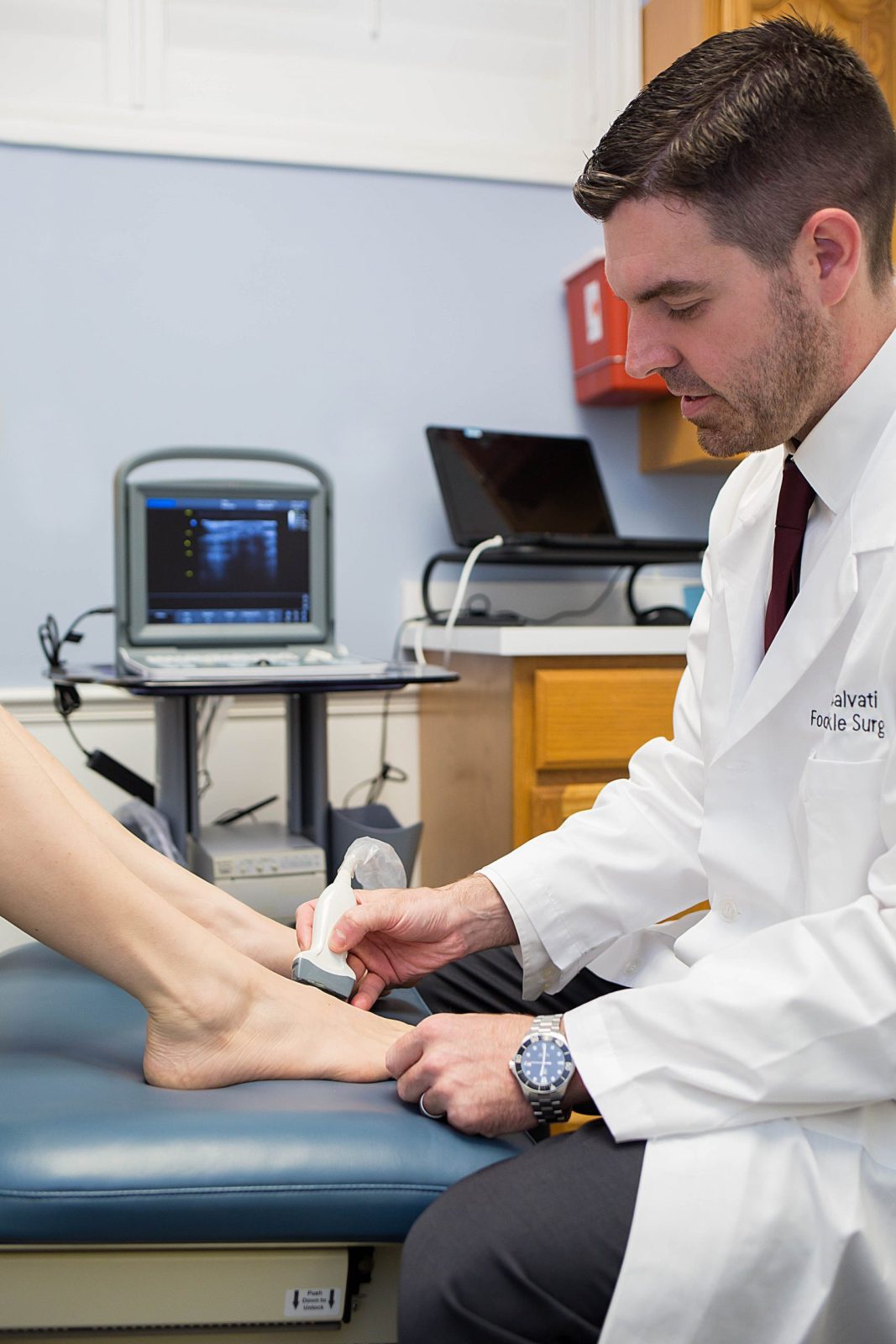 Foods To Help Treat Venous Insufficiency
If you have recently been diagnosed with venous insufficiency, you may have a lot of questions. Your doctors at Marion County Podiatry Specialists will answer all your questions and educate you on the details of this disease. They will also create a treatment plan customized to your needs, considering your age, overall health, and signs that your condition may worsen.
Treatment may include different methods, such as medications, prescription compression stockings, and medical procedures. It is crucial to alleviating symptoms and preventing the condition from worsening, but it isn't all that can be done. You can improve your condition at home simply by changing your diet. In this article, we'll share certain foods that can prevent venous insufficiency from worsening.
Water
Technically not a food, it goes without saying that water can help treat your condition, as it treats many others. Not only is water crucial to the health of our organs, but it can also improve the health of our veins by flushing out waste products in the body. In turn, this can reduce leg swelling, cramping, aches, and other painful symptoms attributed to the disease. 
Foods High In Bioflavonoids
When it comes to nutrients that aid in the health of your veins, you can never go wrong with foods high in bioflavonoids. Bioflavonoids are a class of phytochemicals commonly used in alternative medicine for their ability to enhance vitamin C, support blood circulation, and for their anti-inflammatory properties. Colorful fruits and vegetables are a main source of bioflavonoids, especially the following:
Red bell and sweet peppers

Strawberries

Citrus fruits

Broccoli

Brussels sprouts

Spinach

Red onions

Tropical fruits, like mangos, bananas, papaya
Almost all fruits and vegetables contain these power phytochemicals that strengthen vein walls and prevent conditions that prevent veins from functioning properly.
Foods High In Fiber
Are you consuming enough fiber? Not many Americans are, and fiber is a valuable nutrient for individuals who are afflicted with venous insufficiency. When you eat a lot of processed foods and neglect foods that are rich in fiber, this can lead to constipation. This is a condition that puts a lot of pressure on veins and can worsen your disease.
You can support vein health by eating fibrous foods such as:
Avocados

Leafy greens

Brown rice

Oatmeal

Lentils

Barley

Chia seeds
In general, you want to eat more grains, fruits, vegetables, nuts, and beans, as these food groups are all high in fiber.
Food High In Potassium
Potassium is a nutrient you shouldn't take for granted. Foods that are rich in potassium can prevent the development of hypertension, which is a risk factor for venous insufficiency. Even if you already have this condition, potassium can ease symptoms by reducing water retention in your body. Don't be afraid to stock up on plenty of:
Fresh fruits (bananas, watermelon, cantaloupe)

Dried fruits

Pumpkin

Potatoes and sweet potatoes

Green, leafy vegetables

Beans and legumes

Fish (cod, tuna, trout)

Orange, tomato, and grapefruit juices
Foods To Avoid
Now that you know what to eat, you should also know what not to eat. Your doctor at Marion County Podiatry Specialists has probably informed you on the foods to remove from your diet, like salt and fat. These foods have negative effects on the body and can lead to obesity, which is linked to vein disease. As a result, removing foods that are high in sodium can go a long way in treating your condition. Try cutting out the following:
Pizza

Bread

Cold cuts

Fast food

Processed food

Restaurant food

Frozen meals

Canned food
You can be flexible with this list if you can be a little creative. For example, you can continue dining at restaurants that incorporate all-natural ingredients in their menu. Certain frozen meals and canned foods may be appropriate to eat if you check their nutritional facts and they aren't high in sodium and fat. Bread that is rich in nutrients and healthy grains may also be acceptable in moderation.
Bottom Line
The team at Marion County Podiatry Specialists will work with you to get your condition under control. But as you can see, your diet plays a huge role in treating vein diseases and you are directly in control of that. Relieve painful symptoms and take back control of your life by applying the above suggestions. If you would like to correctly treat venous insufficiency, contact our team. Call 352-351-4444 to schedule an appointment.