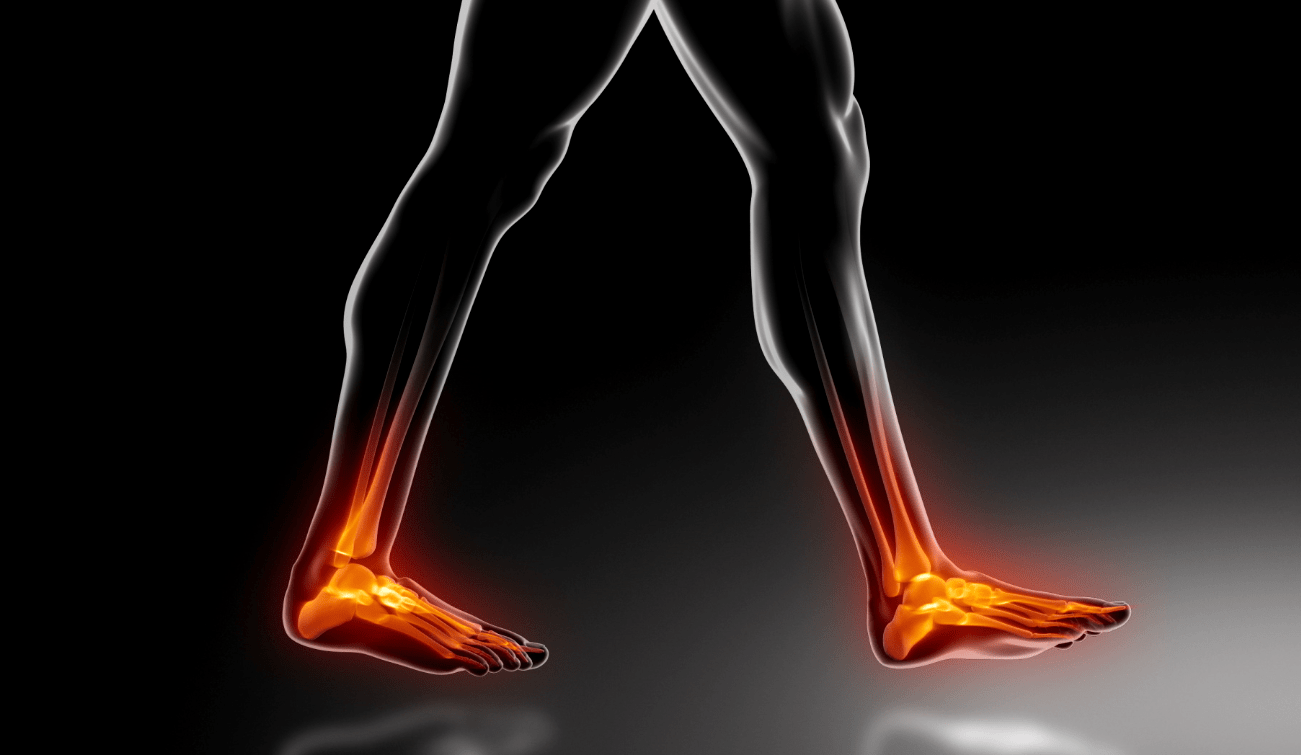 Foot Problems to Be Aware of in Toddlers
Child foot care is crucial as it promotes your kid's overall health. However, sometimes feet problems occur in toddlers, which can lead to fun foot problems. In this blog, we will explore eight common foot problems in toddlers.  
1. Heel Pain 
Heel pain is a prevalent problem among children. It occurs when there is an injury or inflammation in the heel bone. This causes the heel bone to become swollen and painful. The most common cause of heel pain is overuse. For example, if your toddler wears shoes all day long without any breaks, it can cause heel foot pain. 
2. Blisters 
Blisters are another common foot problem in toddlers. When you have blisters, the skin on your toe becomes irritated and red. You may also notice a clear liquid coming out of the blister. If this happens, you should pop the blister as soon as possible. Otherwise, the fluid inside the blister will spread through the skin and make the area even more sore and severe foot pain.  
3. Toenail Fungus 
Toenail fungus is when the nail gets thick and starts growing slower than usual. Your doctor might recommend treating this with oral medication. However, some people find relief from natural remedies such as apple cider vinegar. Apple Cider Vinegar contains acetic acid, killing the fungus and preventing growth. 
4. Hammertoes 
Hammer's toes occur when the bones at the end of your baby's toes get curved inward. As a result, your little one's toes look like hammers. There are many reasons why hammertoes happen. One of the most common ones is wearing tight shoes. 
Tight shoes prevent your baby's toe bones from spreading correctly. Another reason has flat feet. Typically, flat feet don't allow your baby's big toe to grow normally. Finally, improper development of your baby's muscles and ligaments can also contribute to hammertoes.  
5. Corns 
Corns form when dead skin cells build up underneath your baby's nails, creating hard lumps under the nails with time. Corns usually appear on the sides of your baby's fingers and toes. 
Sometimes, they also develop between the toes. Although they are not dangerous, corns can hurt your baby's toes and make walking difficult. However, with proper child foot care, you can prevent this problem.  
6. Ingrown Toenails 
Ingrown toenails are painful because the skin around your baby's toenails grows into the surrounding tissue instead of extending past it. This makes the toenail bumpy and infected. Ingrown toenails tend to affect babies who wear high-heeled shoes. 
7. Bumpy Knees 
Bumpiness in your baby's knees is called a patellar subluxation. A patellar subluxation means the kneecap does not sit correctly in the knee joint. The kneecap sticks out too far, causing irritation and swelling. Patellar subluxation often affects babies who spend lots of time sitting down. 
8. Cracked Heels 
Cracked heels occur when the skin on your baby's heels cracks. This causes the skin to peel off and expose the soft tissues below. Cracked heels can be caused by excessive rubbing of the heel against the shoe's sole. 
Foot problems in Marion County can range from minor issues to severe conditions that need immediate treatment. Parents need to take the necessary steps to treat them before they become worse.