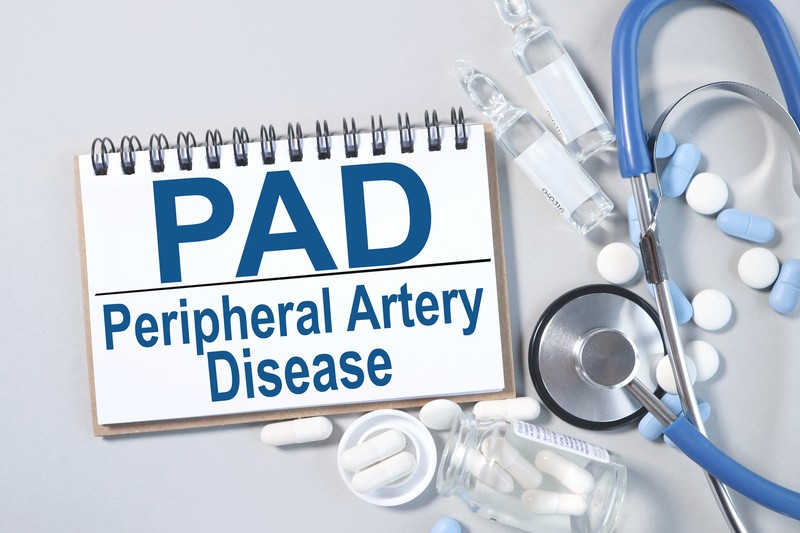 Taking Strides Towards Healthier Feet: Peripheral Arterial Disease Testing with Our Ocala Podiatrist
At Marion County Podiatry Specialists, our Ocala podiatrist is proud to provide the latest technology for a non-invasive peripheral arterial disease testing. PAD affects millions of Americans and is a major cause of disability. Our podiatrist in Ocala, FL uses PADNet 2.0, a cutting-edge diagnostic system, to help diagnose and manage PAD.
What is Peripheral Arterial Disease (PAD)?
Peripheral arterial disease (PAD) is a common circulatory problem in which narrowed or blocked arteries reduce blood flow to the extremities, primarily the legs. It is caused by a buildup of plaque in the arteries that can obstruct blood flow. This can lead to pain, cramping, and fatigue in the legs when walking or exercising. PAD is also a major risk factor for heart attack and stroke.
Diagnosing Peripheral Arterial Disease at Marion County Podiatry Specialists
At Marion County Podiatry Specialists, our podiatrist in Ocala, FL offers the latest technology for non-invasive testing for peripheral arterial disease to accurately diagnose and manage PAD. The PADNet 2.0 system utilizes a non-invasive, low-cost, and easy-to-use test to detect and diagnose PAD. The system includes an air cuff and a handheld device that measures the patient's ankle-brachial index (ABI). The ABI is a measure of the relative blood pressure in the arms and legs and is used to diagnose PAD.
Treatment Options for Peripheral Arterial Disease
Once PAD is diagnosed, our Ocala podiatrist can provide a range of treatment options to improve circulation and reduce symptoms. Treatment options may include lifestyle changes, such as quitting smoking and eating a healthy, low-fat diet, as well as medications to help lower cholesterol and blood pressure. In some cases, surgery may be recommended to open blocked arteries.
Diabetic Foot Care in Ocala, FL
At Marion County Podiatry Specialists, we also specialize in diabetic foot care. Diabetes can affect the feet in many ways, including poor circulation, nerve damage, and infection. Our podiatrist in Ocala, FL can provide comprehensive care for diabetic feet, including custom molded foot orthotics and custom ankle braces to help reduce pain and improve mobility.
Stem Cell Therapy for Feet in Ocala, FL
We are proud to offer stem cell therapy for feet in Ocala, FL. Stem cell therapy is a revolutionary treatment option that utilizes stem cells to promote the healing and regeneration of damaged tissue. It is a safe and effective way to treat a variety of foot and ankle conditions, including arthritis, tendonitis, and plantar fasciitis.
Visit Marion County Podiatry Specialists for Peripheral Arterial Disease Testing in Ocala
If you are experiencing symptoms of peripheral arterial disease, or if you need diabetic foot care or stem cell therapy for feet, contact Marion County Podiatry Specialists in Ocala, FL today. Our team of experienced podiatrists is dedicated to providing the highest quality of care to help you take strides toward healthier feet. It's also important to keep in mind that, even if you don't have symptoms of peripheral arterial disease, you may still need to be screened if you are over 70, over age 50 and have a history of diabetes (or you smoke), and if you are under age 50, but have diabetes and other peripheral arterial diseases such as obesity and high blood pressure. Let us help you get on the road to recovery.