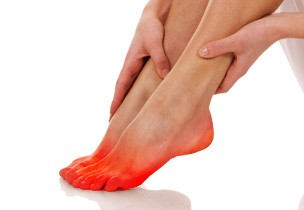 The Key Role of a Podiatrist in Diabetic Foot Care
It may seem like our feet are sturdy and healthy, but this is not always true. When diabetes enters the picture, it can lead to complications that will affect your whole body, including your feet. Your doctor plays a crucial role in diabetic foot care because they understand how serious this condition is and what needs to be done to help you manage it properly, so you don't have any long-term consequences for other parts of your body.
1. Treating Nerve Damage
If you have nerve damage, your feet will likely go numb at some point. Without feeling pain in your feet, you don't know what is going on with them, and you need to look out for any issues that may arise. You might not even feel it if you injure yourself or get any sores that may become infected. Having your nerves treated by a podiatrist can help reduce the risk of infection, ulcers, or other injuries to your foot so they can properly heal.
2. Preventions of Foot Ulcers
Foot sores are no fun for anyone, but people with diabetes are more prone to them than others are because their circulation isn't as good as it should be. If you have a specialist work on your nerves, they will also examine your feet for any hidden sores or injuries. Then, they can treat them so they don't get worse while also making sure you are watching out for anything else that might develop down the line.
3. Toe Amputation Prevention
Toe amputation is never something anyone wants to go through, but it may be necessary if you have had diabetes for an extended period. Your podiatrist can make sure it doesn't come to this at all. They will watch out for any changes in the shape color of your toes and alert you right away.
4. Proper Foot Care and Maintenance
Your doctor is the best person for helping you find the best foot care products on the market today as well as showing you how to use them correctly so they will be as helpful as possible. Without proper shoes, socks, or other supplies, you won't have much luck keeping your feet in good condition, leading to many serious issues.
5. Helping You Find Shoes and Other Equipment That Can Improve Your Life
Since people with diabetes tend to lose sensation in their feet and struggle with bad balance at times, finding the right shoe that provides enough support is crucial. Another great tool you might need is a cane to help improve your balance and make it easier to take steps. No matter what you need in terms of equipment, your doctor will be able to tell you exactly where to go for the best products that can improve your life.
6. Recovery Advice for Diabetic Foot Ulcers
If you have a foot ulcer, your doctor will make sure it heals properly. Since people with diabetes are at risk for infections in open wounds, they need to be cleaned and cared for in the best way possible so healing can be achieved in the quickest amount of time possible. You will also likely need antibiotic treatment to prevent an infection from setting in when one of these ulcers forms.
Conclusion
The key role of a podiatrist in diabetic foot care can mean all the difference when it comes to keeping yourself healthy and knowing what changes are going on with your feet at all times. If you would like more information about how they can help or have any questions, contact Marion County Podiatry.