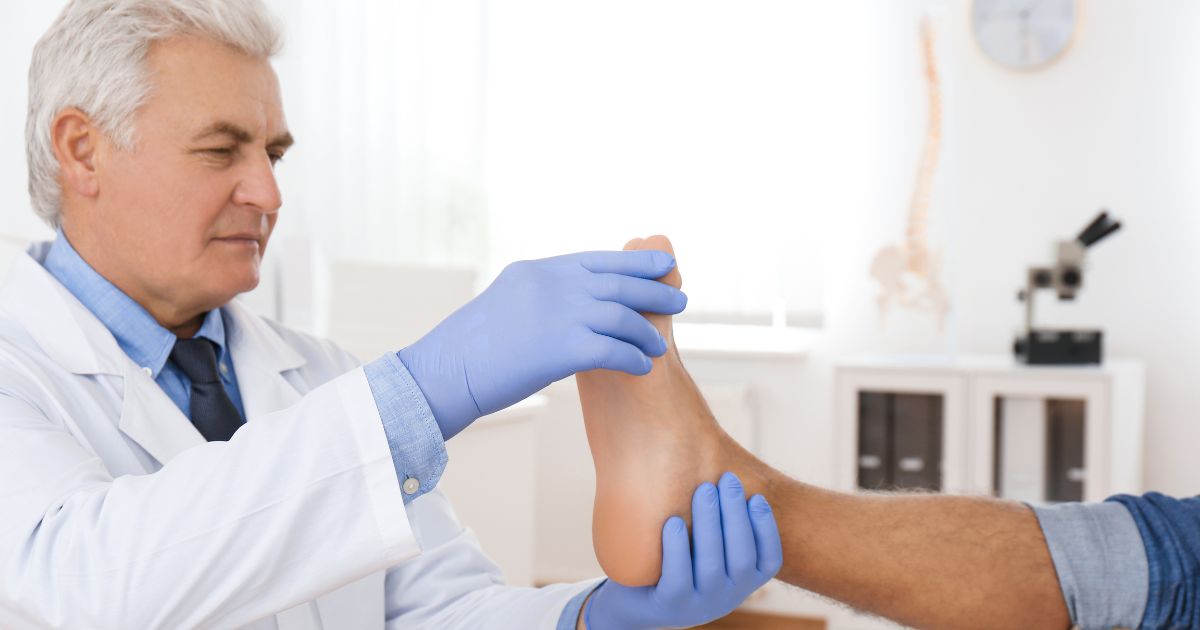 What You Need To Know Before Seeing A Podiatrist
Are you experiencing foot or ankle pain, discomfort, or abnormal changes? It may be time to visit a foot doctor. Preparing for such an appointment can be daunting, especially if you have never been to one before. Fortunately, with the following tips, you can be sure to get the most out of your visit.
Make a List of Your Symptoms and Questions
Before your appointment, make a list of all your symptoms and any questions you may have. Be specific about the location of the pain, its duration, and whether there are any factors that alleviate or worsen the pain. This information can help your podiatrist to make an accurate diagnosis and recommend the best course of treatment.
Bring All Relevant Medical Records
If you have received any previous treatment for your foot or ankle problems, bring all your medical records to your appointment. This includes X-rays, MRIs, and any other diagnostic imaging or test results. Make sure to include any previous injuries, surgeries, and medical conditions you have had in the past. If you are taking any medication or supplements, bring them along. This helps podiatry specialists to assess whether any of your current medications could be contributing to your pain or whether any medication interactions could affect your treatment plan.
Wear Appropriate Clothing
Wearing the right clothing can make a big difference as you're able to move freely. Avoid wearing tight-fitting shoes or socks that may interfere with the examination or treatment. Moreover, avoid wearing high heels or any shoes that might exacerbate the pain. Podiatrists in Ocala, FL may want to examine your shoes to see if they're contributing to the problem. Accordingly, bring a few pairs of shoes you wear most often, including athletic, work, and dress shoes. Avoid wearing tight jeans, leggings, or other restrictive clothing. Instead, wear loose-fitting clothing that can easily be rolled up or removed if necessary.
Bring Your Insurance Information
Before the due day, it's important to check whether your insurance covers podiatry services. Some plans may not cover these services or may require a referral from your primary care physician. It's important to verify coverage before scheduling an appointment to avoid unexpected out-of-pocket expenses.
Honesty is Paramount
Podiatry specialists may ask about your lifestyle habits, such as diet, exercise routine, smoking, and alcohol consumption. It's important to be honest and forthcoming about these habits to help them make the best recommendations for your health. For example, if you're a runner experiencing foot pain, they may suggest changes to your running shoes or training regimen.
Arrive Early
This gives you time to complete any necessary paperwork and ensures you can be seen on time. Additionally, it provides time for any necessary preliminary tests to be performed before your appointment.
Before seeing a foot doctor, it's important to ensure they are qualified and licensed to practice in your state or country. In the United States, they must complete four years of undergraduate education, followed by four years of podiatry school. After completion, they must pass a state licensing exam to practice.
We utilize the most advanced technologies to ensure you get the highest quality ankle and foot care possible. Our podiatrists in Ocala, FL have years of experience, making them the perfect choice to diagnose and treat your unique condition. Contact Marion County Podiatry to learn more about our services and rates.